Skip to Content
Restore Your Wheel Rims in Manchester, NH
Brutus Auto Repair & Service provides comprehensive inspections, repairs, and maintenance for wheel rims in Manchester, NH and surrounding areas. We are a local and full-service auto repair shop specializing in aluminum and alloy rims. Replacing these crucial components can cost you thousands. Our repair services will have your rims looking, feeling, and functioning like new for much less money than a replacement. Our team will get to the root of your issue, finding the precise reason for your rim trouble and devising a solution for fixing it right the first time. You can rely on us for enhanced, beautiful rims.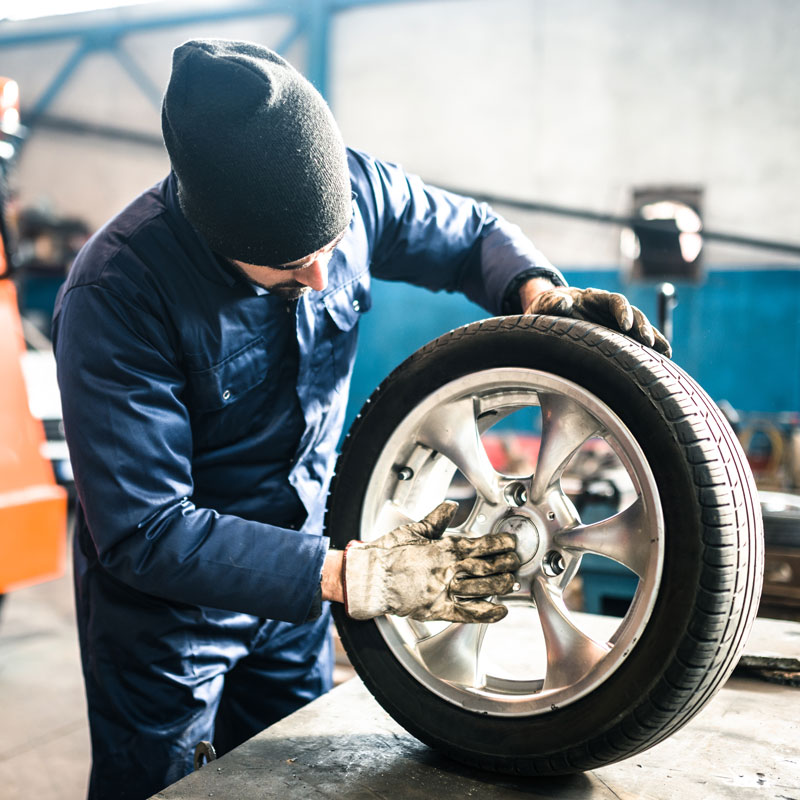 Why Rim Repairs Are Better Than Replacements
If you want to replace your car rims, we encourage you to reconsider. Repairs offer many advantages over replacements, including the following:
Cost-Effective Services: Generally, getting your rims repaired is much cheaper than having them replaced. Our team can restore their original appearance and function and save you more money.
Resale Value: Rim repair is a convenient, efficient way to restore your rim's appearance and performance. When it comes time to sell, your rims will look how they did when you first bought your car.
Smoother Driving: Repairs eliminate bents, dents, and cracks, providing you with a safer and seamless driving experience.
Manchester, NH's Premier
Wheel Specialists
Unfortunately, damaging your rims is easy to do. The most common ways rims get bent, cracked, or broken are by hitting curbs and potholes and getting into fender benders. If your rim is damaged, you'll likely notice low tire pressure or feel your vehicle vibrate when driving. Your tires may also begin wobbling. The team at Brutus Auto Repair & Service has over 20 years of experience making rims good as new. We've built and maintained a strong reputation amongst our clients for exceptional customer service and auto repair. You can depend on us for straight, worry-free driving.
Schedule an Inspection Today