Skip to Content
Comprehensive Auto Maintenance in Manchester, NH
If you want to ensure safety and function for your vehicle, Brutus Auto Repair & Service is here for you. We are a full-service repair and service shop providing auto maintenance in downtown Manchester, NH. Founded in 2000, we comprise skilled mechanics passionate about vehicle repair. We pride ourselves on providing high-quality and dependable service for every customer. We aim to make your vehicle the best it can be and exceed our customers' expectations during each service.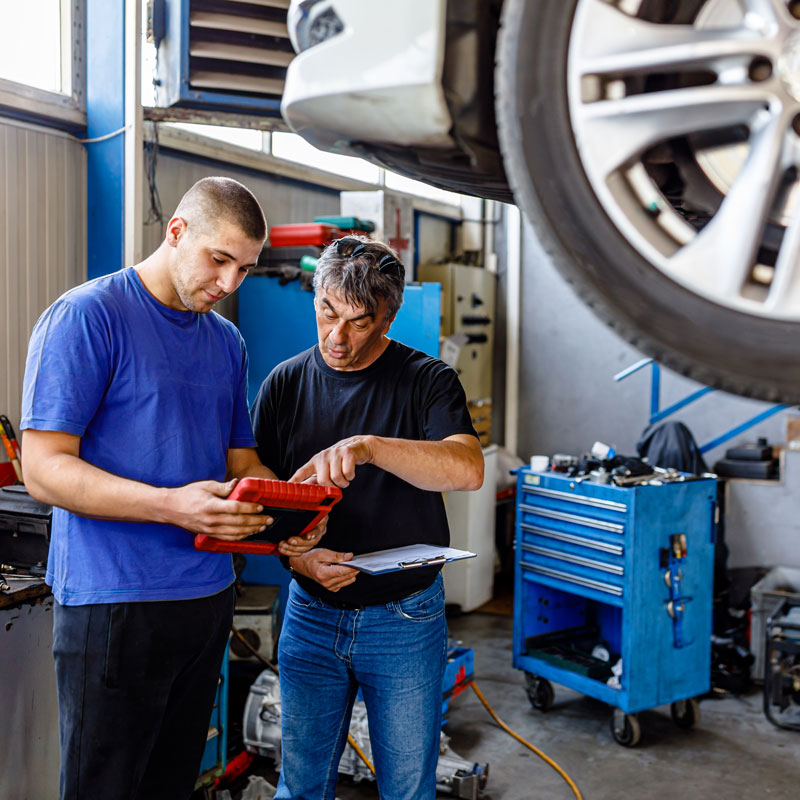 Leading Auto Maintenance in Manchester
Our mission is to keep you're your vehicle running like new. We provide routine inspections and preventative maintenance on all makes, models, and brands. Preventative maintenance can save you lots of time and money and eliminate the need for major repairs. Area drivers choose us for the following services:
Oil, coolant level, and filter checks
Transmission fluid checks
General tune-ups
Tire pressure and tread depth
Headlights and turn signals
Brake and parking lights
Spark plugs, wires, and serpentine belts
How Often Does My Vehicle Need Maintenance?
We recommend scheduling maintenance checks when you reach 5,000 miles, then making appointments every 5,000 to 10,000 miles afterward. Regular maintenance offers the following benefits:
Safety
Your car needs fluids to operate safely. Fluid shortages and malfunctioning breaks or lights can make vehicles for drivers and passengers.
Better Care Resale Value
If your vehicle is in good condition, it will appeal more to buyers when it's time to sell it.
Longer Lifespan
Regularly maintained vehicles usually last and operate for longer than unkept vehicles. You can drive your vehicle for years without any issues.
Thorough Diagnostics and Inspections for Area Vehicles
At Brutus Auto Repair & Service, you can expect our mechanics and technicians to provide a careful, detailed approach to auto diagnostics. We handle routine maintenance and emergency repairs with the same high level of quality. If you hear a strange noise or smell an unusual odor, or your vehicle is behaving strangely, don't hesitate to schedule an appointment with us. We'll provide cutting-edge auto equipment and a seasoned team to diagnose and resolve your issue, getting your vehicle back to normal.
Schedule an Inspection Today