Skip to Content
Quick, Lasting Wheel Alignment in Manchester, NH
Brutus Auto Repair & Service is a full-service auto repair shop in downtown Manchester, NH. Wheel alignment, or tire alignment, is crucial to keeping your tires straight and smooth when you drive. Misaligned tires can endanger vehicles and people on the road and cost drivers thousands of dollars in repairs. Our team has the tools, equipment, and skills to get your tires back on track. We're here to address your questions and concerns and put you at ease.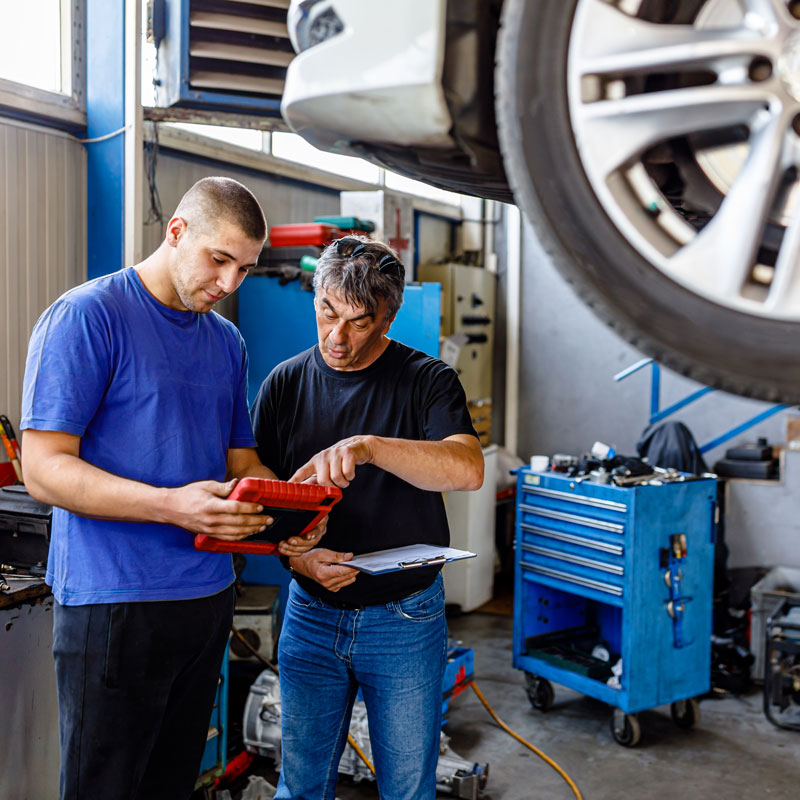 Why Should I Get My Tires Realigned?
Tires can get knocked out of place or loosened very easily. Misalignment can be caused by simply hitting a curb or pothole or getting into a mild fender bender. Regardless of why you're your tires are out of place, we recommend scheduling a service to do the following for your vehicle:
Preserve tire traction and reduce early wear and tear
Protect your vehicle's suspension
Maintain control over your steering
Avoid auto collisions or accidents
Save more fuel
Save time and money on major repairs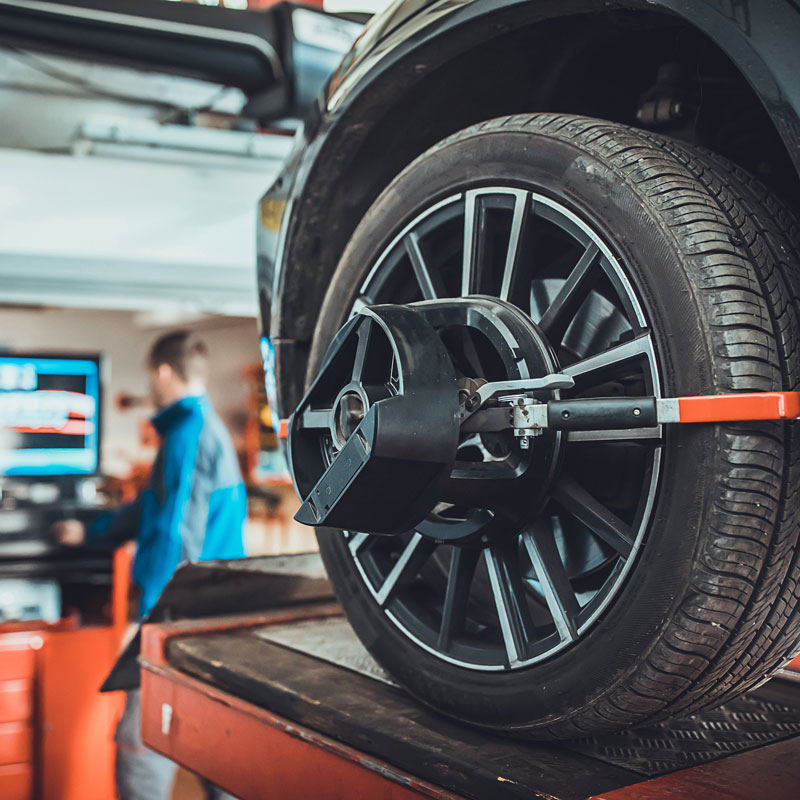 The Common Signs of Tire Misalignment
Luckily, the signs of tire misalignment are usually easy to notice. The sooner you can get your vehicle into us, the quicker we can realign your wheels and improve your vehicle's safety and function. We'll gladly set up an inspection and alignment service with you if:
Your vehicle veers uncontrollably
Your tires make a flopping sound while in operation
Your vehicle shakes or rumbles when you drive
You have difficulty controlling your steering wheel
You've hit a major curb or pothole
Trained, Reliable Experts on All Tires
Your vehicle cannot get you from one place to the next without being moved by tires. Brutus Auto Repair & Service comprises a full-service alignment team specializing in readjusting tires of all sizes, tread levels, and quality. Regardless of why your tires are maladjusted, we'll get to the source of the issue quickly. Our shop is equipped with state-of-the-art technology and a team of skilled professionals. When we're finished with your vehicle, your tires will travel smoothly, providing you with peace of mind.
Schedule an Inspection Today