Skip to Content
Quality Auto AC Repair in
Manchester, NH
Your heating and cooling work hard for you throughout the year. You can count on Brutus Auto Repair & Service to restore it when they malfunction or quit working. We are a full-service auto shop specializing in quality auto A/C repair for Manchester, NH vehicles. Our surrounding service areas include Derry, Hooksett, and Bedford. We're located downtown and have proudly improved vehicles for over 20 years. Customers return to us for all their heating and cooling needs because they know we'll exceed their expectations.
Your Trusted Source for Year-Round Comfort
The four primary parts of a heating and cooling system are the compressor, condenser, accumulator, expansion valve, and evaporator. We recommend getting these components inspected before you need to use either your heating or cooling to ensure they're in working order throughout the year. Our services include:
Checking lubricant levels
Replacing or replenishing refrigerant gas
Vacuum testing and checking for cracks or leaks
Coolant replacements and top offs
Compressor inspections
Cool fan inspections
Electrical issues related to heating and cooling systems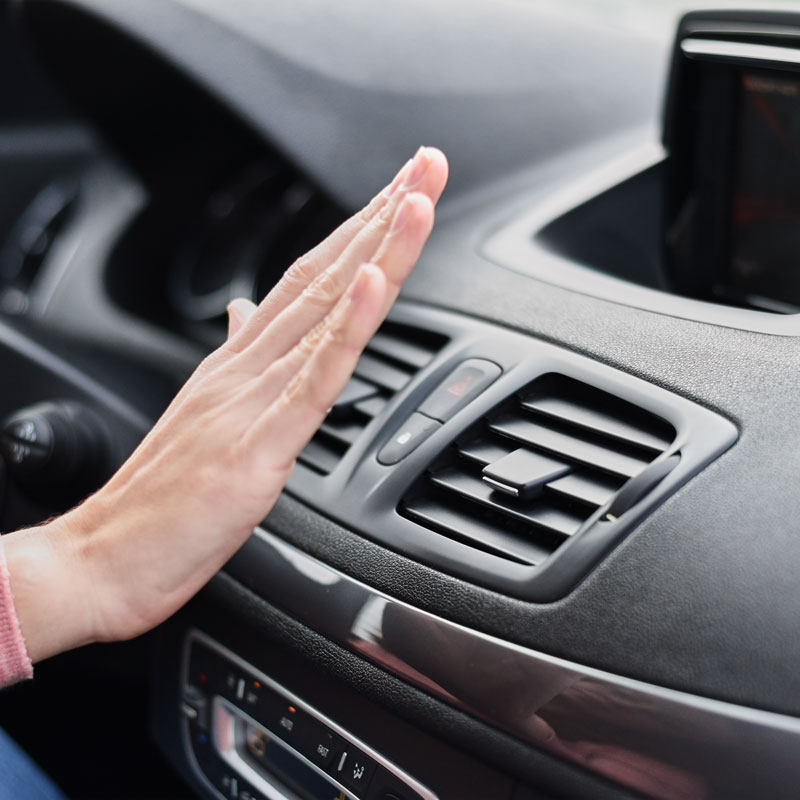 What Are Common Signs of Heating and Air Issues?
Even the smallest dysfunction can indicate a more severe problem. Our team encourages you to seek help soon after issues occur with your vehicle's heating or cooling. We'll quickly assess, diagnose, and repair your system if:
Your system isn't emitting the set temperature
Warm air blows when the air conditioning is running
No air blows when your heating or cooling is operating
You smell a musty order
You hear strange noises after turning on your system
Your heating or cooling is as powerful as usual
Has Your Vehicle's Heating or
Cooling Failed?
Auto air conditioning systems often fail because of leaks and faulty compressors or condensers. Issues with heating cores can usually be blamed for poor heat. Regardless of why your heating or cooling is malfunctioning, you want it restored as quickly as possible. We specialize in climate control systems for many brands, makes, and models. We understand that all you want is to drive your vehicle comfortably again. Our team will carefully assess, diagnose, and determine the best way to fix your issue, fitting within your timeline and budget.
Schedule an Inspection Today